SCDM 2023 EMEA Conference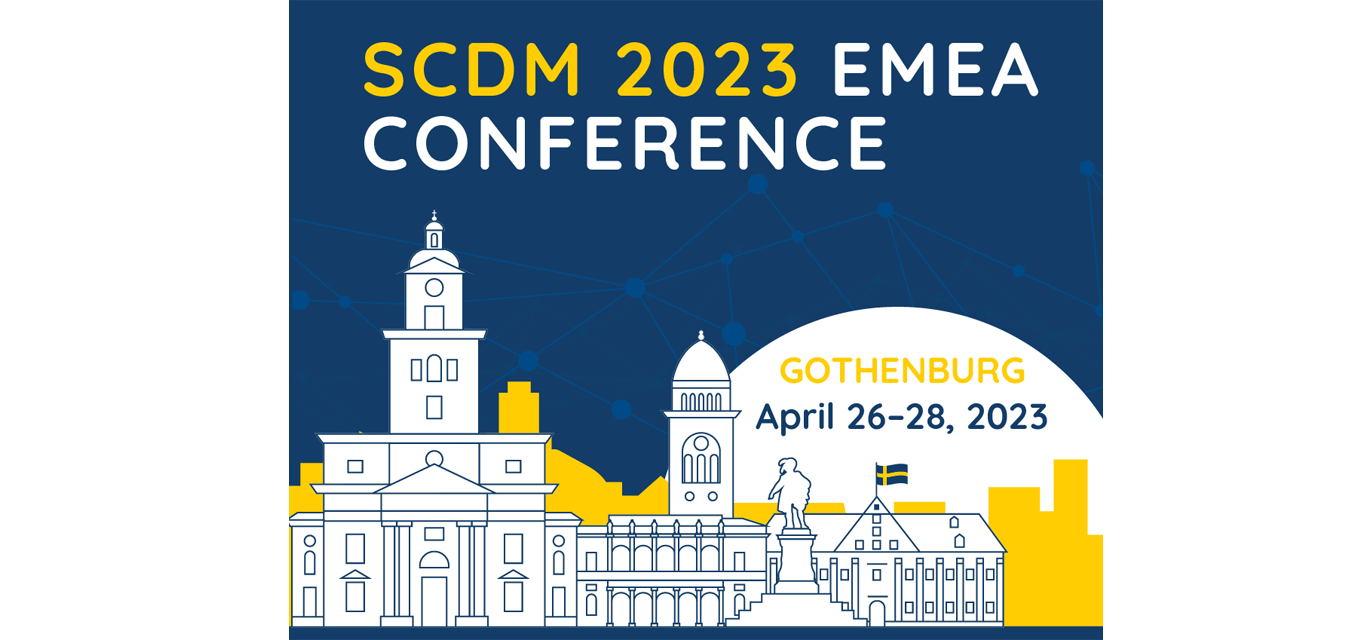 26 - 28 April, 2023
Save the date and come and meet us at SCDM's 2023 EMEA Conference in Gothenburg, Sweden.
SCDM EMEA Conference is a place for the world's clinical data management industry to reflect on the future, creating a platform for the transformational learning that can change the world clinical data science.
Revvity Signals will be presenting a workshop entitled "F.A.I.R. Data Principles and Powerful Analytics: How they Drive Data Quality, Patient Safety and Efficacy" and a technical presentation entitled "Overcome Delays in Clinical Data Review and Drive Collaboration for Better Managed Trials"
Stop by Booth 16 to learn more about Revvity Signals Clinical solutions powered by Spotfire®.