Spotfire® Quarterly Connect+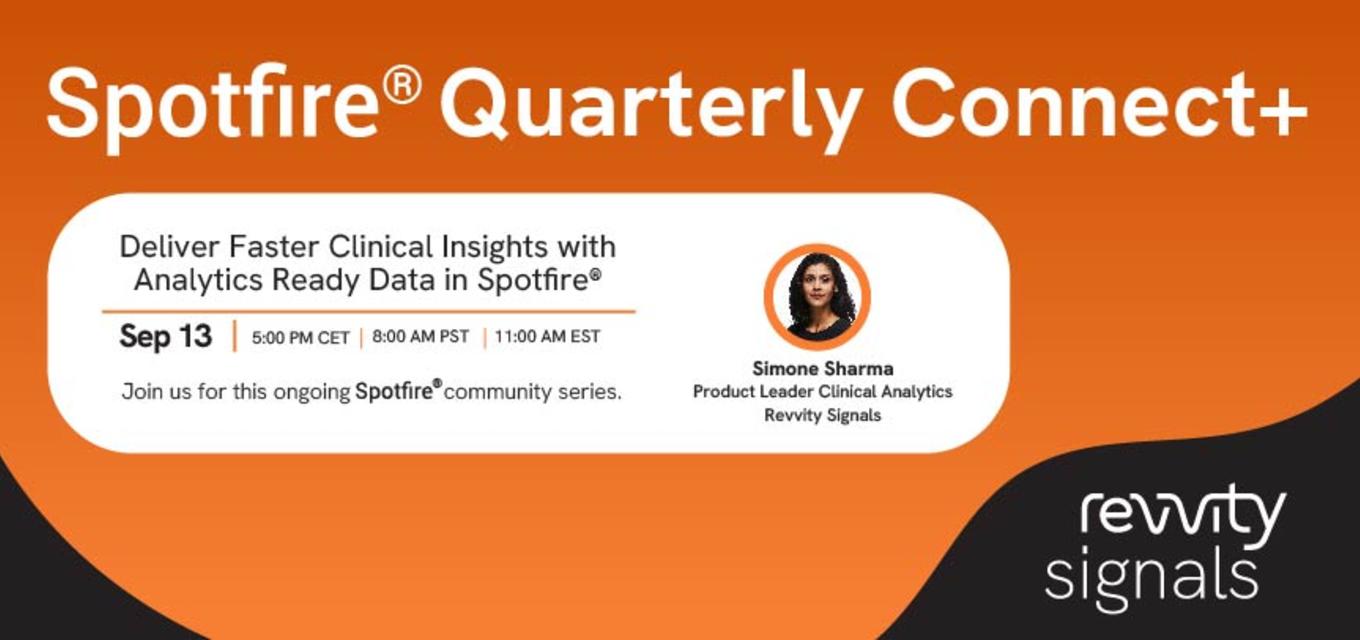 Analysis-ready Data to the Rescue!  Delivering Faster Study Insights in Spotfire®
Many organizations struggle to provide rapid insights from clinical trial data because they lack access to time-relevant data across all their study data in one centralized location for analysis.  This webinar will introduce 'Signals Clinical' a SaaS Clinical Data Science Platform that is uniquely positioned to deliver fast, flexible, and scalable data preparation, powerful analytics, and collaboration - resulting in deeper insights for faster decision-making. 
By attending this webinar, you'll learn:
How to eliminate the barriers to rapid safety, efficacy, and operational insights by seamlessly accessing analysis-ready data directly in Spotfire®
How automating analytic data preparation can help ensure self-service data management
The benefits of a SaaS Clinical Data Science Platform.
Spend less time preparing data for analysis and more time making decisions with a centralized SaaS data and analytics platform.
Speaker:
Simone Sharma — Product Leader Clinical Analytics, Revvity Signals
Agenda Details soon
Register here
See previous sessions here