Using Big-Data and AI to Accelerate Specialty Chemicals Product Development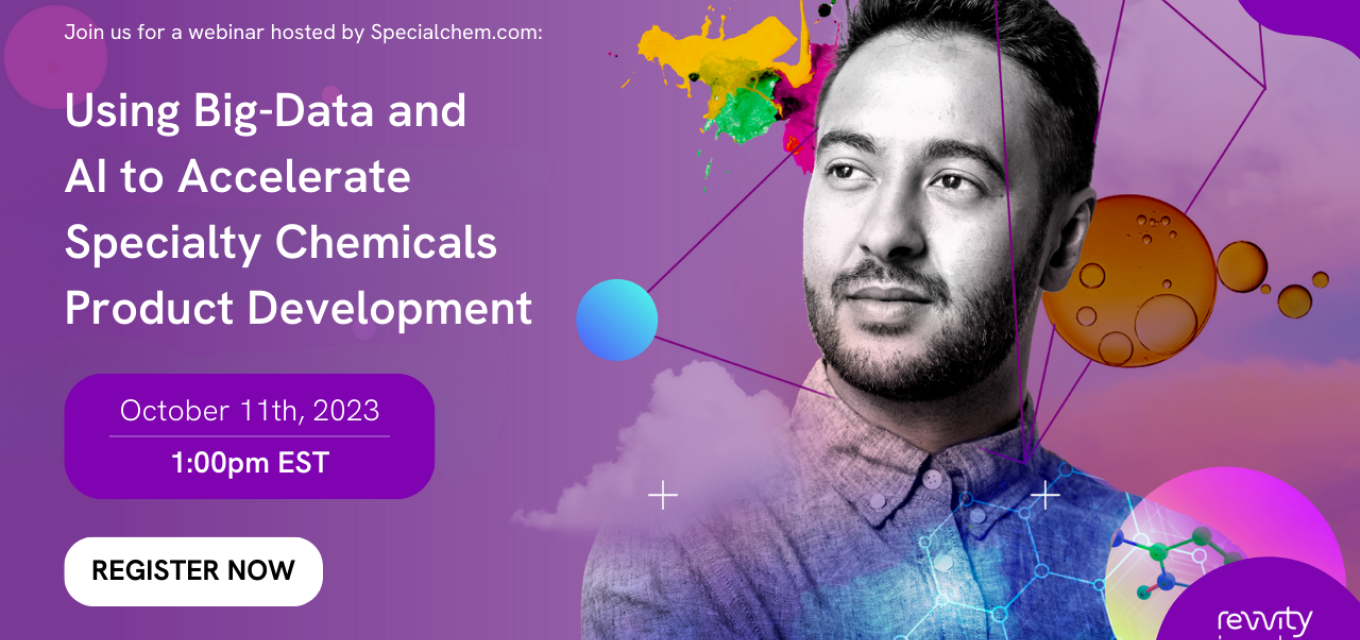 Revvity Signals has revolutionized chemical product development with its Signals Research software platform. This platform leverages big-data technologies to provide researchers with actionable insights, streamlined processes, and improved outcomes. Signals Research allows R&D teams to make informed decisions, track progress, and identify opportunities, leading to accelerated product development.
With its intuitive interface, researchers can easily access and analyze large amounts of data, reducing the time spent on data collection and analysis. The platform also enables collaboration and data sharing among teams, ensuring that all stakeholders have access to the latest information. Overall, Signals Research software platform is a powerful tool for chemical product development, enabling organizations to make better, faster, and data-driven decisions.
Reserve your seat for the live webinar and get a chance to ask questions during the live Q&A session.