Clinical Analytics for Biopharma: The Fast and the Flexible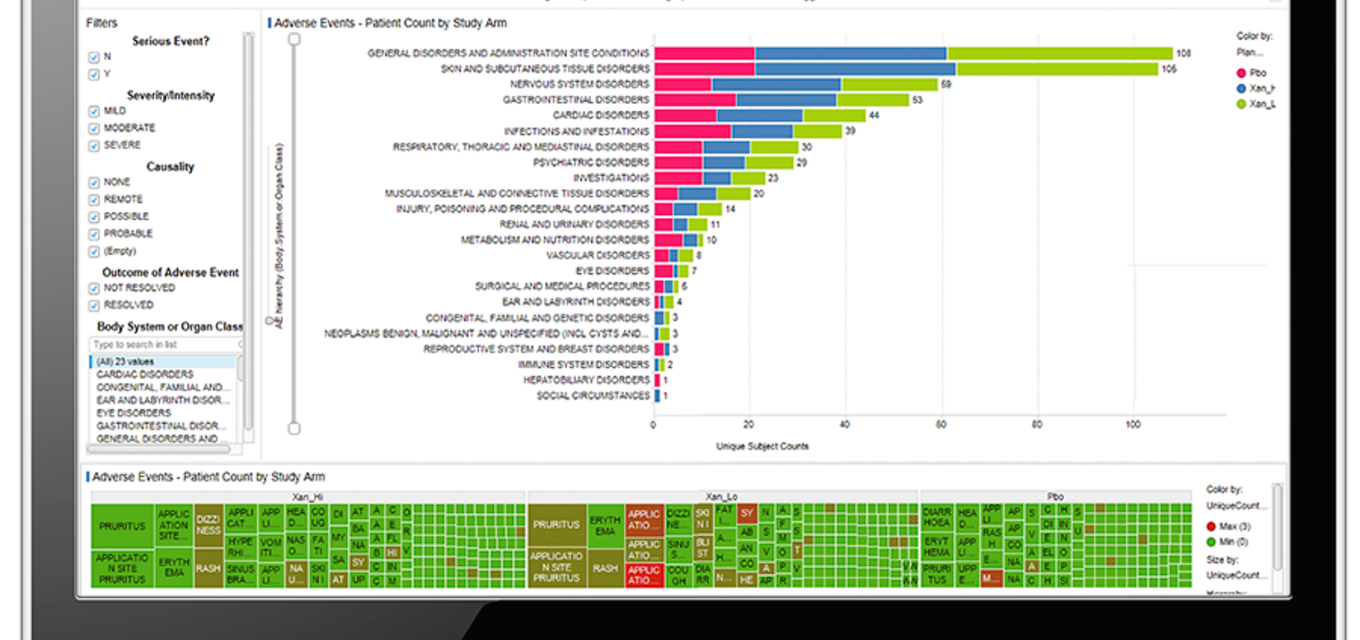 Creating data is easy. The rapid analysis and use of that data, however, is orders of magnitude more difficult.
Biopharma companies are under pressure from all sides to leverage the power of data analytics. Financial stakeholders expect a timely return on their investment. Regulators are closely scrutinizing the biopharma industry as it explores new therapeutic platforms. Patients and their families are awaiting much-needed cures and life-enhancing treatments.
Getting answers means analyzing oceans of data. The challenge with clinical data is its ever-increasing scope of variety and complexity. The emergence of new clinical trial designs (for example, adaptive design or decentralized trials) has led to more data sources, requiring new data collection solutions that support collection outside of the clinic (e.g., patient-centric systems that don't require a patient to travel to the hospital in order to report results). The result has been a broad variety of data sources and a profusion of complex data.
Clinical study teams need fast, flexible analytics which provide a holistic view highlighting data relationships as well as a centralized method of collaboration.
The two most sought-after qualities among analytics platform users are speed and flexibility. Can the platform help minimize user time, maximize speed-to-result and accelerate decision-making? Is it also flexible enough to enable innovation, allowing users to discover and visualize hidden insights?
How Biopharma Harnesses Clinical Data
How, specifically, is Spotfire™ being used in the management of clinical trials? Companies report using it for in-trial clinical data review, risk-based monitoring, drug safety review, and clinical site performance monitoring – among other roles. At our recent Nexus user conference, clinical analytics leaders from Pharma discussed their use of Spotfire to harness data, streamline workflows and improve efficiencies.
Our Clinical analytics practice built Spotfire Solutions to rapidly adapt to different clinical use cases, roles, data sources, therapies, and protocols. So while the individual applications and uses discussed by those companies varied considerably, all of them experienced two primary benefits – speed (the fast!) and flexibility (the flexible!).
The Fast…and the Flexible
Speed-of-results drives the bio/pharma industry at almost every stage of discovery, development, and commercialization. Faster results condense clinical trial data review and improve the timeliness of decision-making. It can also shorten time-to-failure or impact patient outcomes in a healthcare setting.
When it comes to highly varied and complex datasets employed in a clinical trial, the flexibility and extensibility of an analytics and visualization platform has a direct bearing on its ability to handle almost limitless clinical use cases. Dynamic, adaptable platforms can empower medical and clinical data review, clinical operations and pharmacovigilance, Risk Based Quality Management (RBQM), biomarker-based patient/cohort selection, and much more.
Bristol-Myers Squibb uses Spotfire to improve their clinical data review time. They experienced a 70% reduction in time for review of standard safety data, improving from hours to mere minutes. They've also seen an estimated 50-75% time savings per subject. Spotfire provided Bristol Myers Squibb's Translational Bioinformatics Data Science clinical review process with a better understanding of safety, efficacy, biomarker, and response data for scientific clinical review across studies in every phase. It also made it easier to gain effortless insights and dive deep into the data.
They created a dashboard with an integrated 360-degree view of the data in both aggregated and individual levels, improving the ability of reviewers to make informed decisions across the study cycle. The ability to nimbly wrangle the data via the data canvas was also important, allowing BMS to take into account new or future requirements.
Gilead Sciences turned to Spotfire to power clinical trial analytics and explore the emerging use of Natural Language Processing to assess drug safety. One of the key challenges confronting Gilead is common to others in the industry – the difficulties posed by huge unstructured data sets. Gilead employs automated natural language processing (NLP) to improve adverse event data collection without compromising safety. Working with a massive dataset, this nascent field of NLP could automate, simplify and shorten drug safety reviews, gather data more efficiently and improve drug safety.
For Bayer, Spotfire® delivered information in near-real-time, allowing at-a-glance assessments of site performance by clinical research associates. They are using data-driven Site Risk Leveling Indicators for RBQM in combination with their clinical data warehouse.
Dashboards in Spotfire are built once and then used across different study data for risk-based monitoring, source data verification (SDV) and Source Data Review (SDR). Bayer has more than 750 dashboards used by nearly 600 users across clinical development. With an Ongoing Site Risk Level (OsRL) indicator, they've gained effortless insight into adverse events incidence, data entry timeliness, protocol deviations volume, principal investigator oversight, changes due to Source Data Verification (SDV) and much more – at the study, country & site level.
Clinical departments across Johnson & Johnson's therapeutic areas use Spotfire with custom signal detection extensions for medical review. They have deployed a highly customized Spotfire® environment for review tracking and communications, allowing for faster identification and management of clinical data discrepancies. With visualization, they can immediately spot data outliers – and data can be visualized in multiple ways to serve the preferences of different users.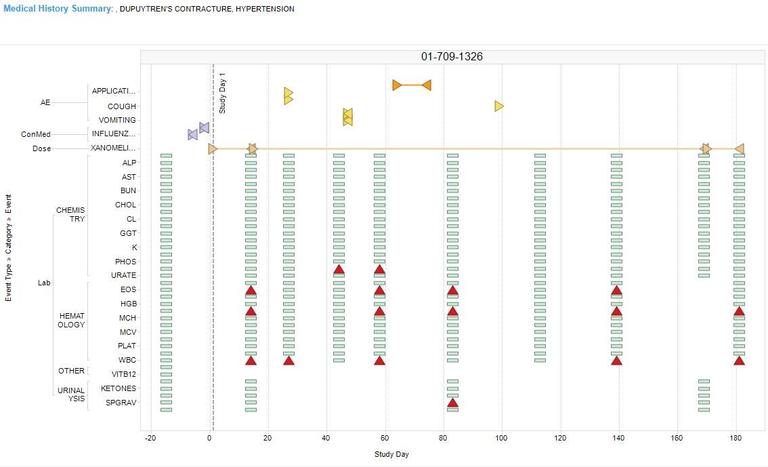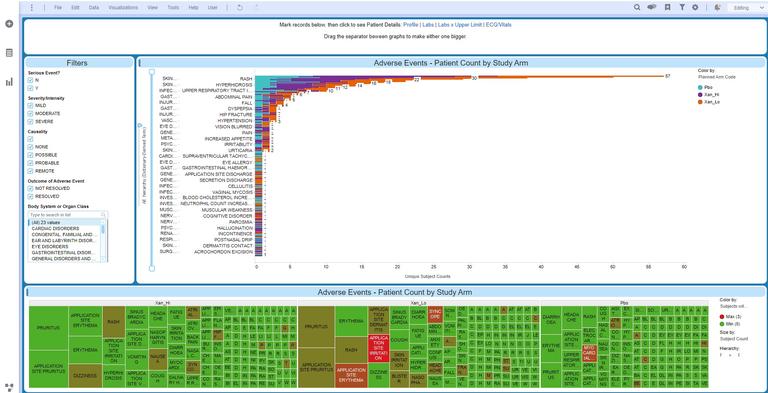 Fast Speed-to-Result and Fast Implementation.
Speed has two meanings. There's the notion we discussed above – time-to-result. And there is also the speed of deployment, how quickly the Spotfire® platform can be implemented and running in your lab.
PerkinElmer Informatics Clinical Practice has developed modular solutions for Spotfire® that can be deployed in as little as six weeks. The line listing review capability can be deployed in 2 weeks, offering the immediate benefit of having an audit trail of your review history.
"Work quickly and adapt alongside me." What does your dream analytics platform look like?
The bio/pharma industry relies on data analytics across the entire drug lifecycle – from drug discovery and process development to manufacturing, clinical trials and post-market review. Platforms focused on fast and flexible analytics will minimize user time, maximize speed-to-result and accelerate decision-making while enabling both innovation and collaboration.
The Big Pharma companies discussed above built their own clinical solutions in Spotfire, but there are countless examples of how small and mid-sized biopharma also leverage Spotfire to improve across the drug discovery, development and commercialization timeline.
Visit this link to view the customer video use cases from BMS, Gilead Sciences, Bayer & Johnson & Johnson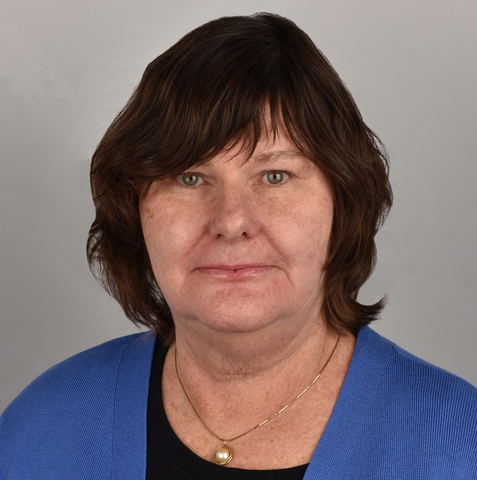 Mary Donlan, Ph.D.
Executive Director, Product Marketing
Mary Donlan, Ph.D., leads the Product Marketing team at Revvity Signals. She has 20+ years of Life science enterprise software experience in marketing, business development and field applications. She holds a Ph.D. in Chemistry from University of Pennsylvania.