Discovery Chemistry - Transforming R&D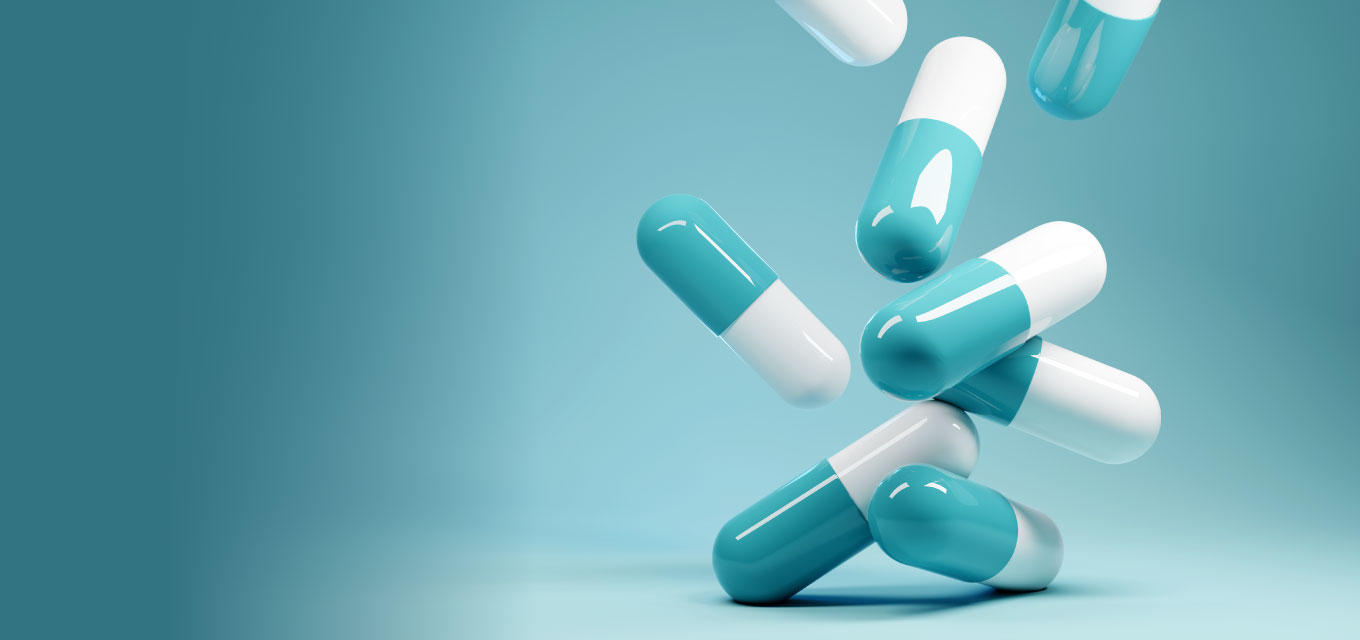 Discover how Revvity Signals solutions are transforming R&D workflows for faster, more efficient drug discovery. Explore our content library now."
How data analytics, machine learning, and other advanced digital innovation are accelerating science in the pharmaceutical and chemical industries
In an age where digital innovation is transforming almost every aspect of the human experience, the
pharmaceutical and chemical industries are uniquely positioned to lead the charge—but only if they can
smoothly adapt, adopt, and evolve.
This resource from MIT and PerkinElmer Informatics outlines four key considerations, strategies,
and tactics for success in these industries with insights from leading executives at Novartis, Merck,
Janssen, and more.
Understanding the Factors Driving Digital Innovation
Digitalization is a critical competitive advantage in the race for scientific discovery and development.
Recent case studies of innovative success have proven the power of digital technology. Advancements such as larger datasets, genomic sequencing, and computing paradigms have fundamentally altered every step in the R&D journey, from how new formulations and drugs are designed to how they're tested, trialed, and manufactured.
Several push and pull factors are contributing to a need for a fundamentally new way of innovating. Rising social pressures are driving stricter frameworks for certain industries: for example, reducing carbon footprints and eliminating animal testing. In these cases, computer modeling and cell testing could offer more humane alternatives with equal or better accuracy.
Conversely, the push of competitive pressure means big tech companies are now competing against other companies that can dedicate "huge financial resources, data capabilities, and expertise" that "make it possible to move into sectors that once had high barriers to entry," says Richard Trethewey, VP of digitalization in R&D at BASF. Simultaneously, there's been a rise of well-funded tech startups beginning to compete in these arenas.
Finally, the clinical trial process is due for a complete overhaul. Clinical trials consume up to 50% of the hefty $2 billion average sum needed to bring a new product to market.
Doing Better Science
Leading science-based companies are placing big bets on digital transformation with executive sponsorship and major infrastructure investments
The digital age has left no facet of society untouched, but new tools and approaches are creating unique opportunities specifically for pharmaceutical and chemical innovators.
OPTIMIZING CLINICAL TRIALS
As mentioned above, the clinical trials space has a huge unmet need for digital innovation-facilitated growth.
Predictions, modeling, and other "dry" sciences canminimize time spent in the exploration phase, improving the quality of what's brought to trial in the first place so molecules can "fail fast" and researchers can rely less on trial and error. These technologies can also improve the quality of experiments once they are actually underway by optimizing design protocols and generating better data about effectiveness.
"If digital innovation helps us get to the right study faster, it helps us shave off time and cost."
– Martin Clough, Head of Crop Protection R&D Technology and Digital Innovation at Syngenta
ACHIEVING PRECISION MEDICINE
Digital biomarkers are already being used to capture health information and treat patients in real-time. "With diseases like multiple sclerosis, you can see someone trending towards an adverse health event, giving you a window to intervene, such as to get them a dose of steroids," says Anthony Rowe, senior director and business technology leader at Janssen Pharmaceutical Companies.
Additionally, rapid growth in genome sequencing technology
and data mapping initiatives, combined with falling costs, are
allowing researchers to design therapies based on human biology. "Therapeutic targets anchored in robust human biology data are much more likely to be successful," says Nadeem Sarwar, president of the Eisai Center for Genetics Guided Dementia Discovery. These biomarkers are also helping researchers develop new treatment modalities in areas such as immunotherapy for cancer.
OBTAINING QUALITY DATA
Securing quality data is critical at every step of pharmaceutical or chemical development, especially product testing and clinical trials. At a population level, data storage methods advance the potential for broader use of electronic medical records claims and billing data, and disease registries. At a personal level, the rise of high-tech wearables, implants, and digestibles can enhance the trial process by capturing objective, rather than self-reported scores.
These new technologies not only capture higher-quality data but can also take pressure off of trial participation and often lead to decentralized trials with greater diversity. Decentralized clinical trials promote cross-collaboration, which ultimately leads to higher-quality findings. Furthermore, added diversity allows genomic data to elevate previously underrepresented populations.
"There's a strong push to think about
identifying previously underserved populations and identify novel genetic associations that may be especially informative for therapeutic discovery."
– Nadeem Sarwar, president of the Eisai Center for Genetics Guided Dementia Discovery
DEVELOPING NEW MATERIALS & COMPOSITES
The chemicals industry is poised to be impacted by digital transformation far sooner than other industries such as banking, or even pharmaceuticals. Digital innovation has already ushered in new classes of materials made through ever-evolving creative means, from bio-engineered silk to hyper-efficient batteries, plant-based burgers, and more. "Digitalization enables us to better predict the properties of a material, the performance of an active molecule, or its toxicological effect," says Trethewey.
Implementing Strategies & Best Practices
Robust data governance is essential to high-performance R&D
Technology does not exist in a vacuum. Artificial intelligence (AI) and machine learning, the Internet of Things, cryo-electron microscopy: all of these technologies have transformative potential, but they must be leveraged properly to achieve it fully. Experts suggest a top-down focus and investment at the grassroots level, where employees are rewarded and encouraged for seeking innovation. The goal? Evolution over revolution.
So, how can leaders ensure successful adoption of digital innovation? First, encourage its use. Reward and encourage innovation, allowing contributors to become interested on an individual level. "We're…rewarding innovation, raising the level of consciousness about innovation, and driving it forward through proof of concepts," says Clough.
Another crucial way to support innovation is by creating supportive infrastructure. For successful adoption to take place, focus the same amount of time and resources on the data architecture as on digital technology. This will pay dividends. One successful example is how Google's robust Google Maps resource is leading to the development of self-driving cars.
Pharmaceutical and chemical industry companies need balanced data management strategies to maximize the use of data without creating resourcing bottlenecks. Some companies have formed data management groups. Novartis, for instance, created a dedicated unit focusing on architecture, data flow, and ontology—making sure data is annotated, classified, and transformed—and data lifecycle management. The key is flexible capture, complemented by flexible storage.
Embracing a New World of Work
Digitalization disrupts tasks, jobs, and corporate culture, causing a culture shift
Digitization, in tandem with societal changes, has spurred cultural transitions that are forever altering workplaces. As digital technology becomes increasingly integrated into the workplace, some people may have knee-jerk negative reactions or feel threatened. However, the functions automation replaces are typically routine, so shifts in workflow ultimately free experts to focus on more complicated and interesting tasks and issues.
On the other extreme, some companies may be tempted to chase every new gadget that comes along. Avoid adopting for novelty's sake by working backward from your company mission. Consider how the new technology would support that mission.
Finally, there's been a shift in workplace culture that includes a rise of agile working principles due to the COVID-19 pandemic. Despite its devastating effects on human life, the COVID-19 pandemic did bring forth a shift in distributed work with democratizing effects, including virtual events and flexible hiring protocols that would have never before been possible. To some extent, this has leveled the playing field between scientists and their digital counterparts by bringing both sets of skills into the same discussions without hierarchy.
Moving Ahead in the Digital Age
The pharmaceutical and chemical industries are historically at the forefront of advanced data and technology, and new developments are showing more promise than ever before. The digital transformation era is reshaping every aspect of R&D, and in effect, accelerating science. The onus is on these industries to lead the charge in integrating effective innovation.