Are You Leveraging All Your Clinical Data?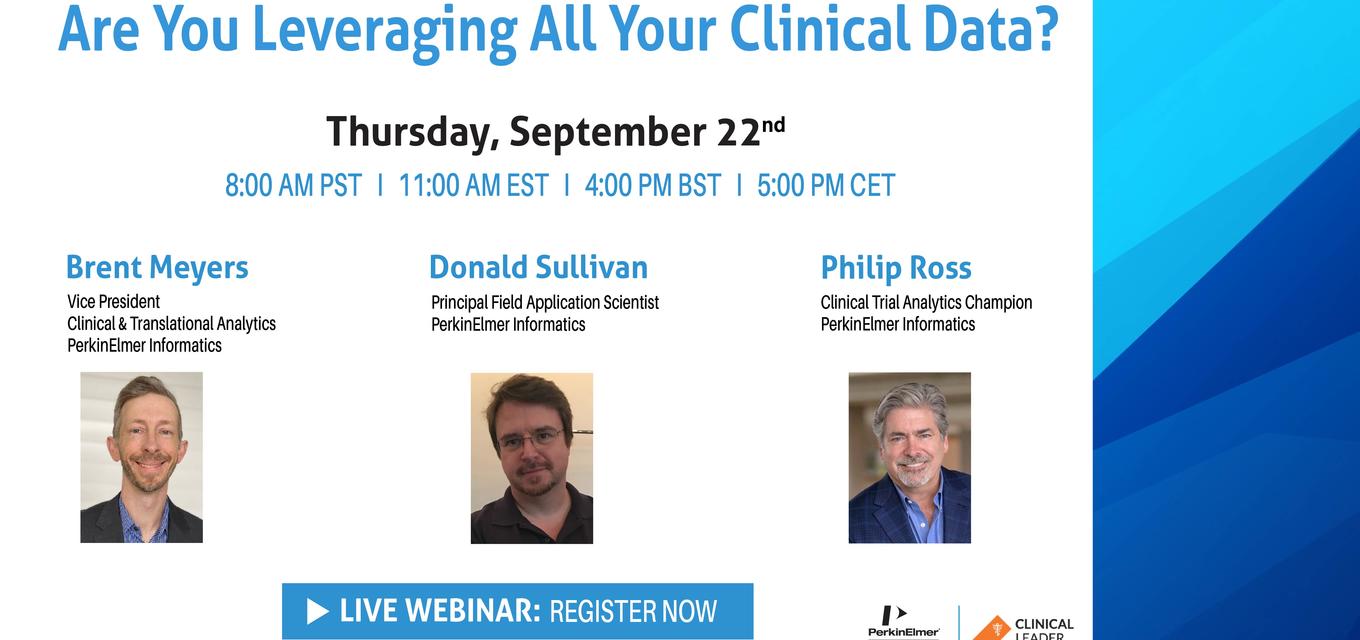 September 22th at 11:00 EDT, 8:00 PDT, 4:00 BST, 5:00 CEST
Clinical trial sponsors need to drive decision-making with various types of data in order to develop and execute on a clinical strategy for ultimate drug approval.  A diverse set of core relevant information are understood that drive clinical safety data review, operations analysis, and risk-based management.  Aggregation, automation, and analytics of additional data sources are needed to identify emerging drug availability, exposure (PKPD), and therapeutic-area-specific efficacy endpoints (e.g., oncology, images, and genomic data) critical for a drug development program. 
Our experience has shown that PerkinElmer Informatics clinical analytics solutions powered by Spotfire™ provide powerful visualizations that accelerate access and analytics of clinical trial data. From these aggregated data, analytics can be made actionable through interactive visualizations.  These analytics can answer questions like, "does safety or efficacy correlate with drug exposure;" "what images are obtained for a sub-cohort of patients;" or "does a mutation correlate with patient safety or efficacy response?"  These can accelerate drug development programs for early clinical trials (phase I and IIA) can inform study design and strategic questions for a trial and for parallel drug development strategies.
This Webinar will address:
Best practices in aggregating data from safety, operational, and efficacy data sources
How aggregated safety, operational, and efficacy analytics can drive clinical decision-making
How imaging can be incorporated directly into your analytics
REGISTER HERE: https://event.on24.com/wcc/r/3827664/A14EB1B62F154564F4C860DB6E2FF35B