Navigating the Digital Frontier: Empowering your research with Informatics solutions
1

November 30th, 2:30 to 6:30 PM CET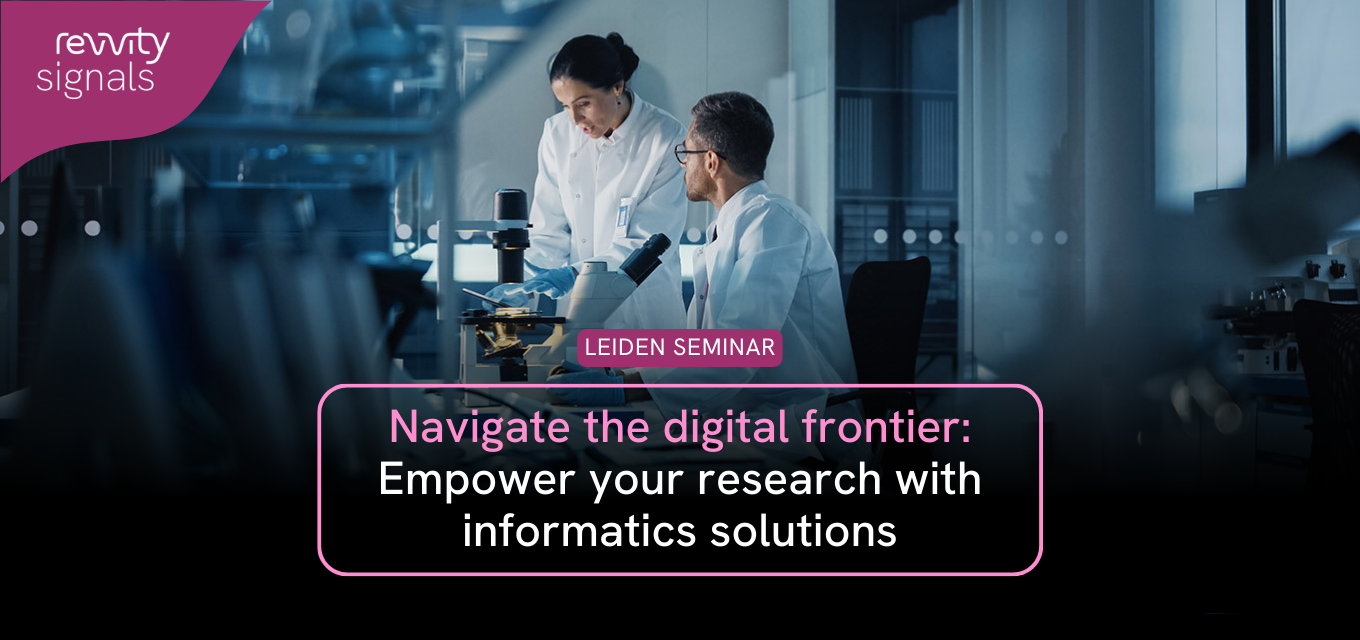 Join us for an informative seminar and networking session to explore Revvity Signals cutting-edge informatics solutions to help you accelerate your research. Hear about Signals Research Suite which provides solutions across the Make-Test-Decide innovation cycle including:
Cloud Native Signals Notebook (Electronic Lab Notebook)
Signals VitroVivo for universal assay data management
Signals Inventa to quickly gain insight into chemical & biological research data
Get inspired to harness the potential of informatics and embark on a transformative journey to success. Don't miss this opportunity to be part of the informatics revolution!
Date & Time: November 30th, 2:30 to 6:30 PM CET
Location:
Leiden BioScience Park
GRAND CAFE DE STAL
Darwinweg 1,
2333 CR Leiden, The Netherlands