Spotfire Quarterly Connect+: Spotfire™ basics for Scientists!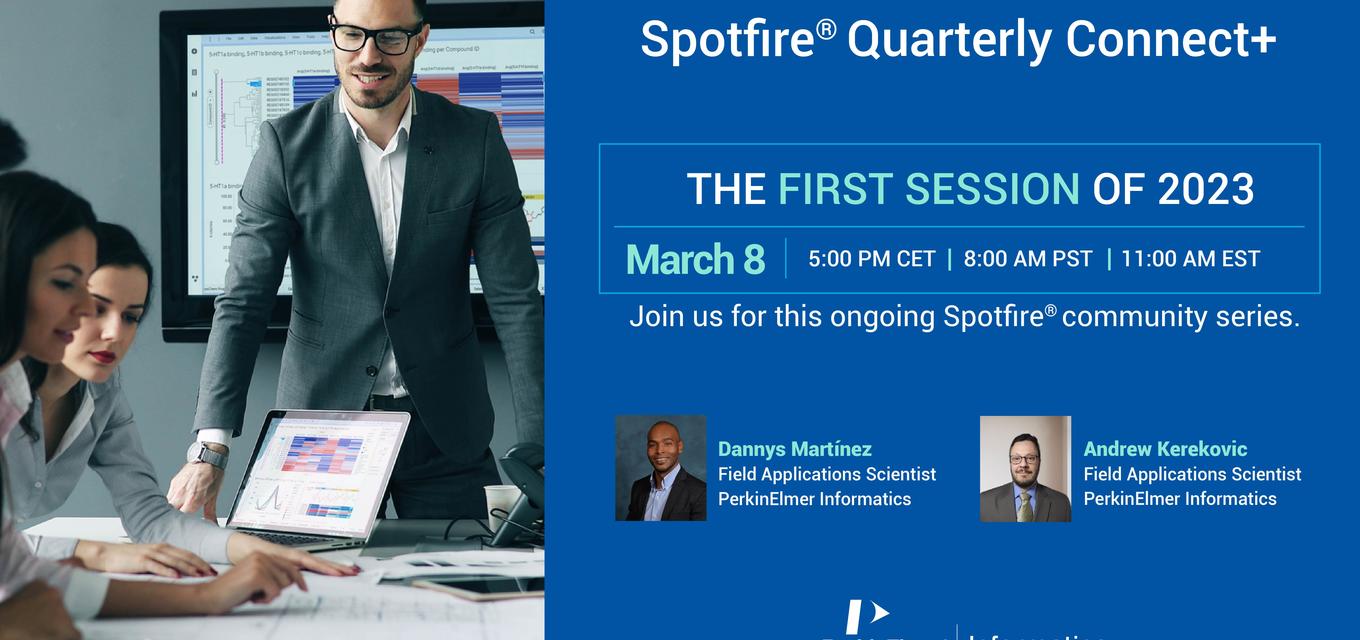 Join us to Learn Spotfire™ basics for Scientists!
Spotfire is an enterprise-class analytics platform that enables users to make discoveries in their data through immersive visual exploration and advanced analytics. Its powerful and easy-to-use interface gives global organizations the ability to transform data into decisions.
This session is intended for those who are looking for a comprehensive end-to-end introduction to the capabilities and value of the Spotfire platform.
This session will introduce you to the four essential aspects of Spotfire:
• Data Access
• Data Preparation
• Data Exploration and Visualization
• Collaboration & Sharing
Please join us to understand how organizations can discover valuable insights for smarter data-driven decision making.
Speakers:
• Dannys Martínez - Field Applications Scientist, PerkinElmer Informatics
• Andrew Kerekovic - Field Applications Scientist, PerkinElmer Informatic
Agenda:
1. Introduction to Spotfire basics
2. Tips & Tricks
3. Q & A
Date & Time: March 8th at 11:00 EDT, 8:00 PDT, 4:00 BST, 5:00 CEST
Register NOW: https://attendee.gotowebinar.com/register/5463121863368890975