Accelerate your Chemical Research with the help of Modern Tools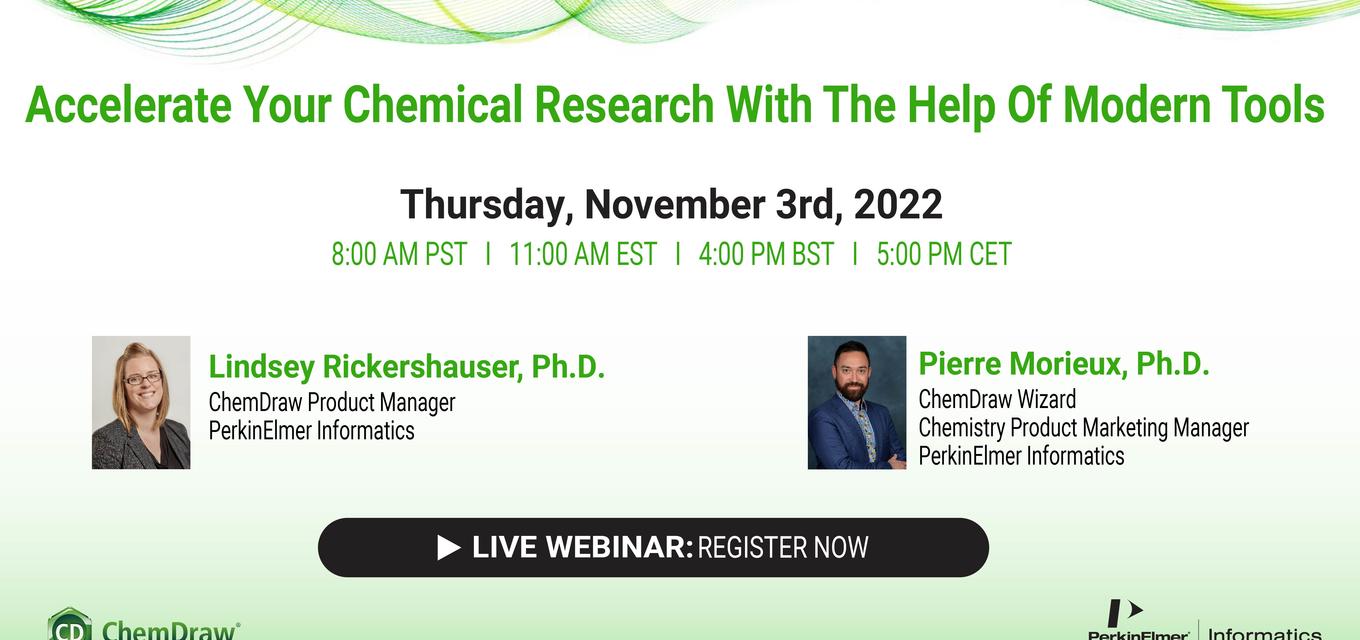 In an ideal world, most of a chemists' time would be spent purely on solving complex scientific problems, performing chemistry at the bench, and changing the world one molecule at a time. However, the day-to-day reality involves many more trivial and time-consuming tasks related to their work. But what if there was another way?  
 Join Lindsey Rickershauser, ChemDraw Product Manager, and Pierre Morieux, a.k.a ChemDraw Wizard, to learn how powerful capabilities in the latest v22 release of ChemDraw and ChemOffice can dramatically increase your productivity and accelerate your research by enabling you to:
Transform the way your chemistry presentations look with beautiful native colored 3D renderings of your molecules 
Quickly and easily represent and share complex natural and unnatural biopolymer and oligonucleotide sequences 
Improve the efficiency of your research by drawing entire complex reactions schemes in minutes with new hotkeys and improved shortcuts. 
November 3rd at 11:00 EDT, 8:00 PDT, 4:00 BST, 5:00 CEST
Registration page: https://connect.acspubs.org/CENWebinar_PerkinElmerInformatics_11_3_22?p…