Back to School with ChemDraw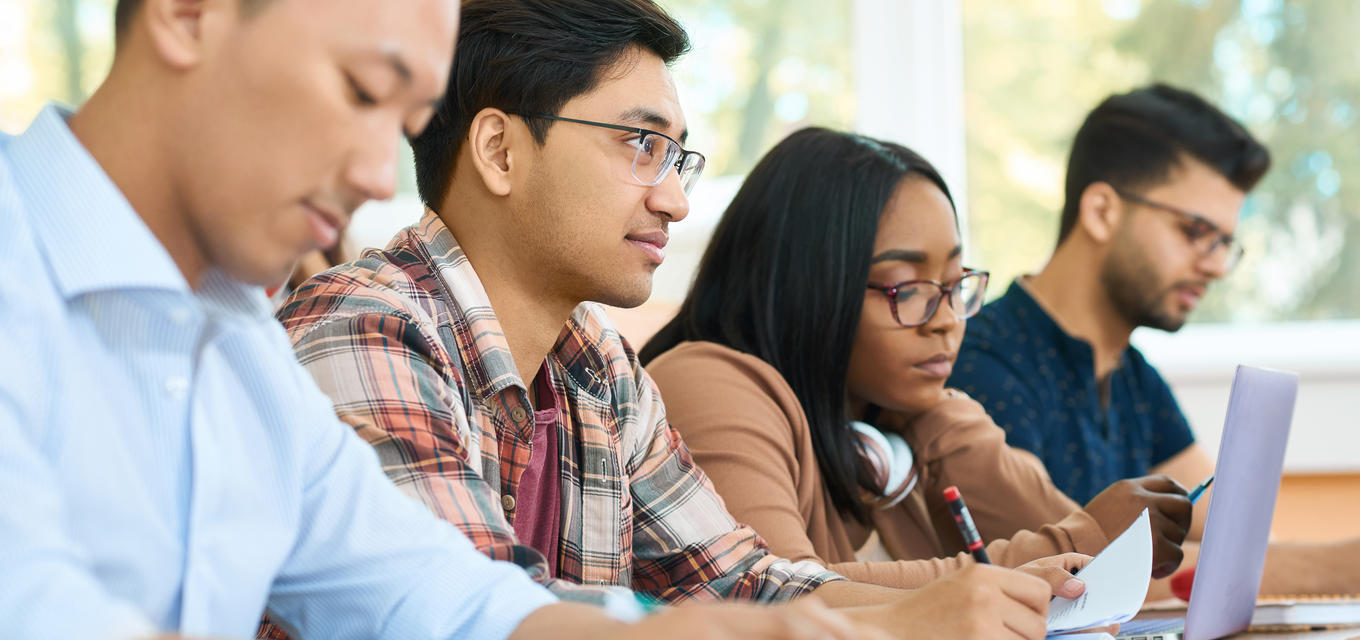 It's Back to School season – and if you are teaching or learning chemistry this year, ChemDraw is going to be an essential tool!
ChemDraw software is the most efficient way to draw and represent complex chemical structures and reaction schemes. Students can generate publication-quality diagrams – ensuring that their work is always accurate and professional-looking.
ChemDraw in the Classroom
ChemDraw allows you to effectively communicate and engage with your audience – whether you're a professor, a post doc, or a student in a classroom where chemistry is being introduced for the first time. Here are three of our favorite ChemDraw functions and some examples of how they are being used around the world:
1.  Advanced Coloring Options
The ability to color your structures is not only aesthetically pleasing, but it can also be very helpful when trying to communicate your ideas. The latest version of ChemDraw includes an advanced coloring options tool allowing you to color your structures quickly and easily in a variety of ways.
You can color by filling out carbocycles with color (Ring-Fill), and also by highlighting atoms and bonds. These features complement the previously existing option to Color by Element. It's no wonder more and more abstracts and publications are featuring figures using ring fill colors and atom/bond highlights!
Check out how Anh Thy BUI, a CNRS researcher from the Institut des Sciences Moléculaires at Université de Bordeaux, demonstrated the new color fill tool in a very creative fashion.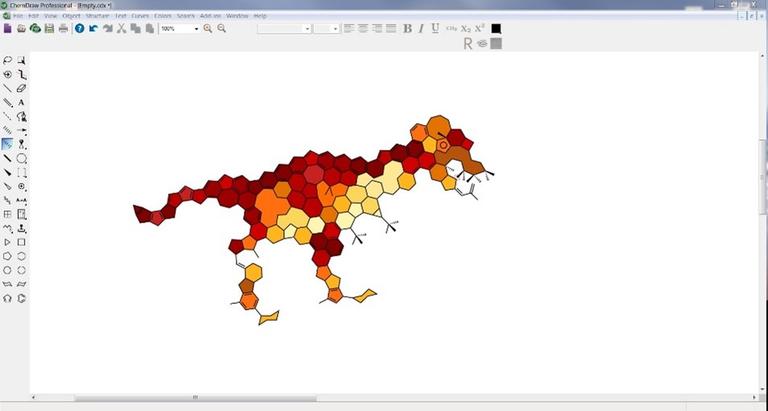 2. 3D Clean-up Function
Chemists use ChemDraw to communicate complex structures and reactions in an easy-to-understand way. This latest version provides users with the ability to generate realistic 3D models of molecules.
This can be done very easily with the "3D Clean-up" function, which allows you to quickly and easily produce conformations based on the 2D drawing of the molecule. This tool is especially useful for understanding intramolecular interactions and reactivity or creating structures that would take a long time to draw by hand. The generated models can also be embedded in PowerPoint presentations with a single click!
Here are two examples of ChemDraw in the classroom using the 3D function:

A San Diego-based Miracosta College chemistry course asks students to draw various molecules and ions, then convert them to 3D and manipulate them to achieve certain conformations. 
Radoslav Pavlović, PhD at Northwestern, explored the 3D clean-up functions in ChemDraw 20 and was quite enthusiastic about it!
3.  Native 3MF PowerPoint Integration
If you have ever needed to import 3D chemical structures into PowerPoint, ChemDraw has got you covered. You or your students can generate native 3D structures directly inside your slides as a 3MF object (an increasingly popular 3D-printing format).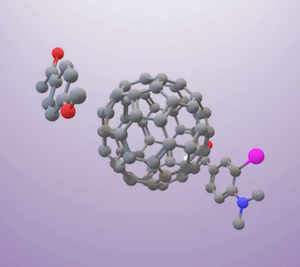 You are no longer forced to export your molecules to a third-party application where they then need to be saved as separate files, and then inserted back into PowerPoint as an animated gif or a video. Now you simply click on the "copy as 3MF" button in ChemDraw and paste a live, animated 3D model of your molecule into PowerPoint. Once in PowerPoint you can rotate the model in 3D with a dedicated handle and make it come to life with a wide variety of animations.
The University of Puget Sound's Boisvert lab published a YouTube video demonstrating how molecules are rendered into 3D with a single click and then easily manipulated inside PowerPoint.
ChemDraw is a versatile tool that can be used for all sorts of educational (and fun!) purposes. It has been used by chemistry students to create all sorts of things – from 3D models of molecules to educational games. Ten years ago, students were already using ChemDraw's 'flick to share' option in the classroom to send work to their teacher for instantaneous review.
Students who are fluent in ChemDraw have a leg up in their chemistry studies – and in their future careers. They can also use their skills to create helpful resources for their classmates. Now that you know a little bit more about how ChemDraw can be used in the classroom, here's how you can get your hands on it.
How to Access ChemDraw
Just a quick reminder that getting your hands on the current version of ChemDraw is easier than you think. If you are a student or professor and your university already has a active site subscription of ChemDraw, it's available for download from the Revvity Signals site subscription gallery. To download the latest version, all you need is a valid email address associated with your educational institution. If you already have an activated subscription license of ChemDraw on your computer (17.1 or above) you won't need to re-enter any activation code, simply launch the latest version of the ChemDraw installer and the software will automatically run. (Your university's IT department can also help you get set up.)
About ChemDraw
Since 1985, ChemDraw has been the software application chemists use to draw chemical structures. It has long since become the industry standard and is packed with features that make it easy to create publication-ready drawings.
For nearly four decades, ChemDraw has been updated with new tools, functions and shortcuts – a practice which continues today.
Simply put, ChemDraw is an indispensable tool for anyone who wants to learn about or share their chemistry.
Where Can You Go to Uplevel Your ChemDraw Skills?
Students! If you are looking to improve your ChemDraw skills and want to find tips & tricks from super users and Wizards, join Revvity Signal's new and completely free ChemMazing Community! The ChemMazing Community brings users together on a single platform where they can learn, share, collaborate, network and more.
Pierre Morieux, Ph.D.
Chemistry Product Marketing Manager, ChemDraw Wizard, Revvity Signals
Pierre Morieux is the Chemistry Product Marketing Manager at Revvity Signals, where he helps translate the various needs of chemists into time-saving and discovery-enabling integrated software applications. Before this role, Pierre has been the Global Product and Marketing manager for ChemDraw since 2017, where he has overseen the development and launch of versions 17 through 21 of ChemDraw and the ChemOffice Suite. Pierre was hired by Revvity in 2012 as a Chemistry Field Application Scientist, a position he landed after publishing a viral YouTube video on "How to draw Viagra under 20 sec in ChemDraw". Pierre holds a Chemical Engineering Degree from the ENSCP Chimie ParisTech (2006), a Ph.D. in Pharmaceutical Sciences from the University of North Carolina at Chapel Hill (2010) and did a Postdoc in Bioorganic Chemistry at the ISIS Institute of the University of Strasbourg, France.