Sustainability & Digital Transformation: Key Themes at the European Coatings Show 2023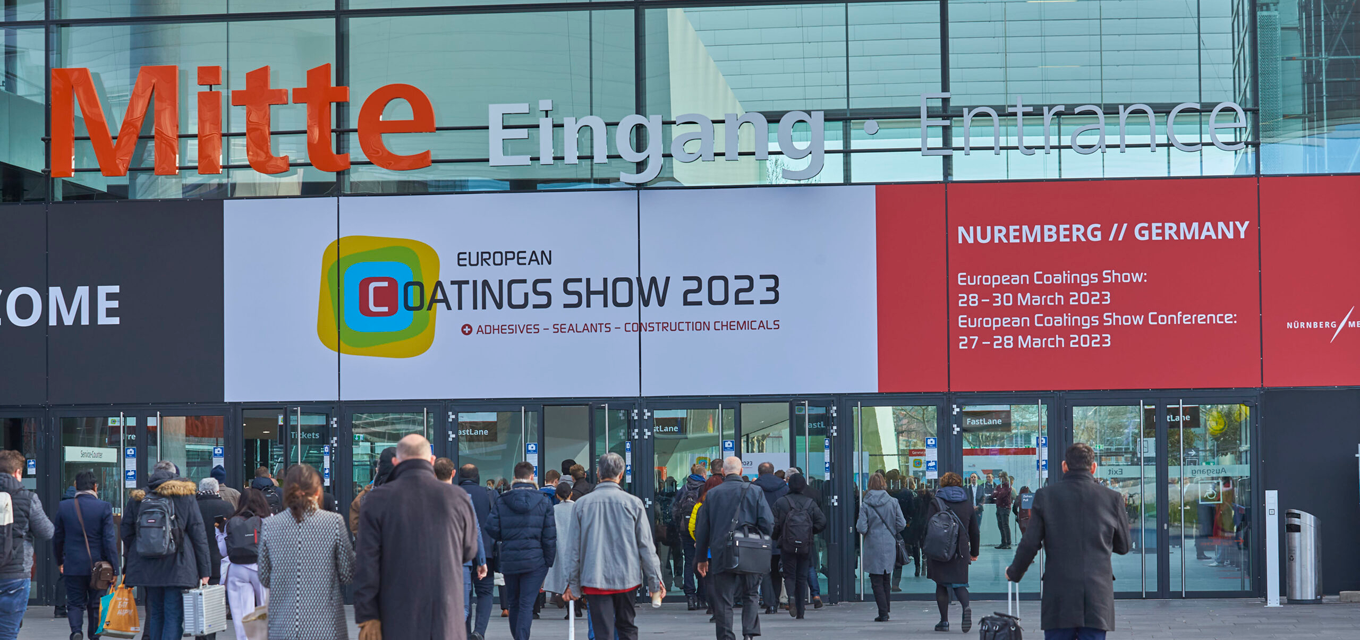 The coatings industry gathered in Nuremburg, Germany this Spring for the European Coatings Show (ECS) to explore the latest innovations for paints and coatings. More than 1,000 vendors attended.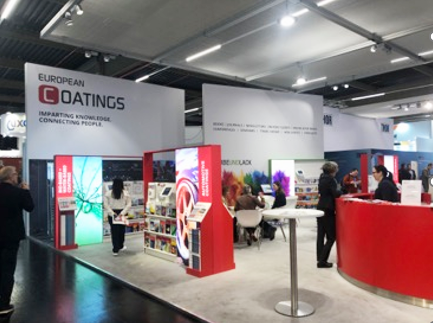 Two very prominent themes during the event were sustainability and digital transformation. Neither comes as a surprise. On the sustainability front, the coatings industry has become increasingly aware of the need to reduce its environmental impact. From a digitization standpoint, adopting digital solutions to innovate faster and manage operations more efficiently has become a necessity.
Sustainability  
Sustainability was a hot topic at the event, and many companies showcased their latest environmentally friendly coatings and technologies. For example, one company presented a new range of water-based coatings that reduce VOC emissions, while another showcased a bio-based alternative to traditional resins. Several companies also discussed their efforts to reduce waste and improve energy efficiency in their manufacturing processes.

One interesting trend that emerged was the use of recycled materials in coatings. Several companies showcased coatings that incorporate recycled plastic or other materials, demonstrating that it is possible to create high-quality coatings while reducing waste.
 
Digital Transformation    
Digital transformation was also a key theme at the European Coatings Show 2023. As the coatings industry becomes increasingly digitalized, companies are turning to data analytics to gain insights into their product development processes. Several companies showcased their latest paint data management solutions, including software platforms that enable real-time monitoring of manufacturing processes and predictive maintenance.
Revvity Signals Highlights Cutting Edge Software Designed for the Coatings Industry   
Throughout the event, the Revvity Signals booth was a bustling hub of activity, drawing in large, enthusiastic crowds of attendees. The team showcased cutting-edge software solutions designed specifically for the coatings industry – including solutions for R&D data management, instrument data integration, and data analytics and visualization.
As one of the most well-attended booths at the event, it was clear that our team had captured the attention of coatings industry professionals with leading-edge software solutions and innovative offerings.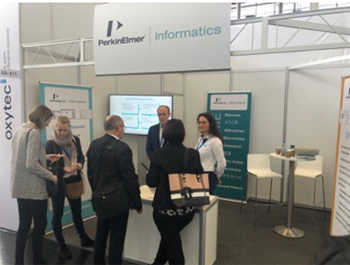 From the moment the ECS doors opened, the booth was buzzing with excitement. Attendees were eager to learn more about the software solutions on display. Our knowledgeable team of experts was on hand to provide in-depth demonstrations and answer questions. The booth featured interactive displays, showcasing the latest advancements in electronic notebook, R&D data management, and predictive data analytics.
One of the key software solutions on display was the Signals Research Suite. This software solution is designed to help coatings manufacturers visualize and analyze their data in real-time, enabling them to make informed decisions about formulations in development.
With the Signals Notebook and Signals Inventa components of the Signals Research Suite, users can create interactive dashboards, reports, and visualizations that can be easily shared across an organization. By leveraging the power of electronic lab notebook and data analytics, paint and coating manufacturers can stay ahead of the competition and deliver sustainable, high-quality coatings that meet the evolving needs of their customers.
Attendees eagerly explored our software solutions, engaged in discussions with the team, and sought insights into how these solutions could be integrated into their own R&D workflows. Our team's commitment to innovation, sustainability, and data-driven solutions was evident throughout the event, and the busy booth was a testament to the industry's keen interest in our offerings.
Overall, European Coatings Show 2023 highlighted the coatings industry's commitment to sustainability and digital transformation. As the industry continues to evolve, we can expect to see more innovations in these areas that will enable companies to reduce their environmental impact and improve their efficiency and profitability.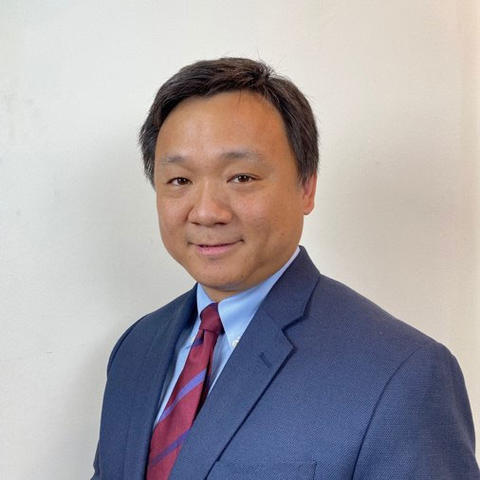 Jun Liu
Product Marketing Lead, Industrial Chemistry, Revvity Signals
Jun Liu is a product marketing lead responsible for Industrial Chemistry segment marketing activities at Revvity Signals. Jun has over 10 years of marketing and business development experience in the Specialty Chemical industry and worked as a software engineer in the semi-conductor industry. He has an MBA degree and an MS in Electrical Engineering from the University of Texas at Austin, also holds a BS in Computer Engineering from Michigan Technology University.