Nexus 2021 Day One Recap: Cutting-Edge Solutions Redefining Research & Clinical Informatics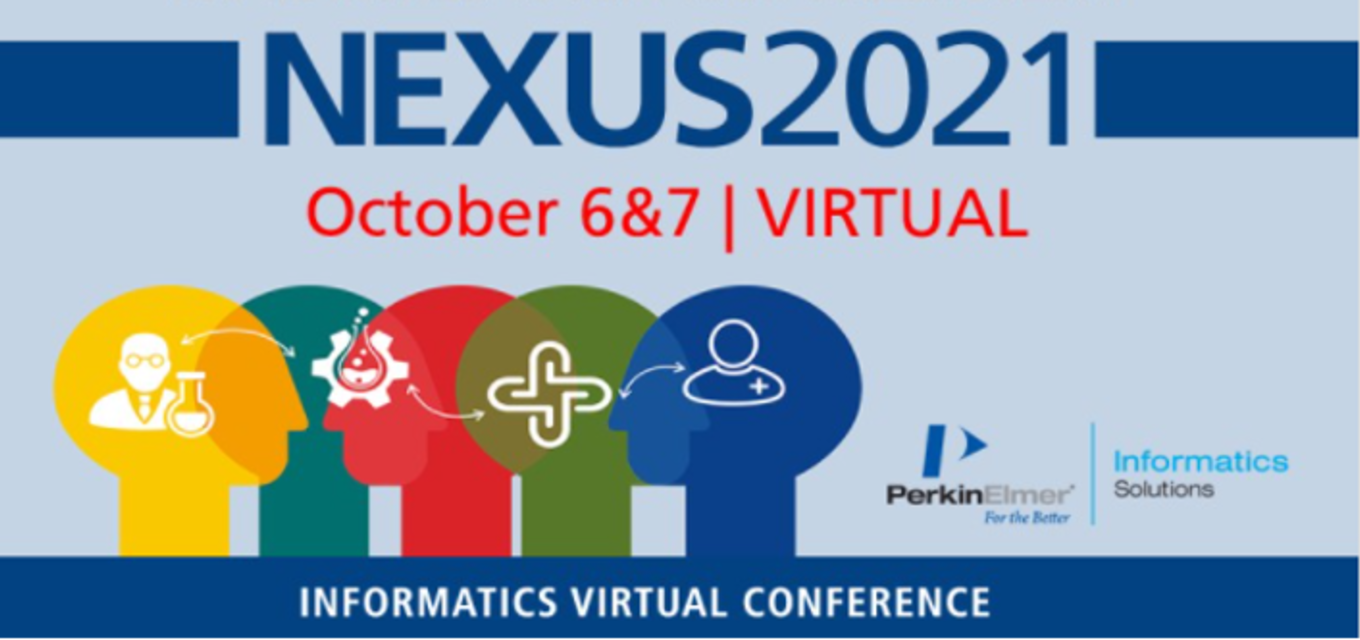 Nexus 2021 Day One Recap: Cutting-Edge Solutions Redefining Research & Clinical Informatics
Nexus 2021 – PerkinElmer's Informatics Virtual User Conference – kicked off today with an exciting schedule of keynotes, technology innovation spotlights, and industry case studies from companies including Merck, Janssen, Roche Diagnostics, Bayer, Gilead Science, Bristol Meyer Squibb, and more.
If you weren't able to attend today's session, you can still register and join us on Day Two. Plus, you'll get on-demand access following the Summit to all the sessions through November 30th, 2021
Wondering why we named our Informatics Virtual User Conference Nexus? According to the Oxford Dictionary, a Nexus is 'a connection or series of connections linking two or more things.' It can also be a 'central or focal point.'
For us, Nexus represents our connection with our community – here within PerkinElmer Informatics and among our customers, partners, and users. Nexus 2021 is the perfect shorthand for a place to share best practices, discuss the latest trends, and review both research and clinical informatics developments. Don't miss Day Two!
Let's dive into the Key Takeaways from Day One:
Our Morning Keynote Speakers Kevin Willoe, General Manager and Vice President and David Gosalvez, Executive Director of Science & Technology at PerkinElmer Informatics, kicked off the event with their keynote: Leveraging the Power of the PerkinElmer Signals Platform Across Research, Development, and Clinical. They outlined how the Signals Platform is both an informatics solution delivering advanced end-to-end scientific data management and workflows across R&D, as well as a robust clinical solution.
Industry Takeaways from the Research & Clinical Tracks Today's informatics landscape makes unifying diverse R&D data analytics a challenge for IT, operations, and users. Gottfried Schroeder from Merck Research Labs explored the in-depth testing of a new data analytics workflow system, Signals Screening (now known as Signals VitroVivo). He showed us how Merck & Co accomplished universal data capture & analysis in a single workflow – with the ability to personalize graphical interfaces for individual users. Using Spotfire, they can simultaneously fit all data with trellis functions to make comparisons, which was especially important for multi-parametric assays.
A key theme this year is the digital transformation in the laboratory and how that has improved productivity and transformed scientific workflows. In a talk on Signals Notebook Implementation at Janssen Vaccines, Janssen consultant Sjaak Peelen shared the story of the migration from paper lab notebooks to the Signals cloud-based ELN. He detailed the planning and implementation for the migration to the Electronic Lab Notebook and discussed some of the challenges they faced and how they were overcome. Sjaak also reported on a 5-month survey of internal users, who shared their favorite new capabilities: searchable data, templates, the ability to work & cosign from home, and the ability to link data.
Frank Shirl-Birk spoke about the implementation approach of the Roche Diagnostics R&D team when they rolled out a validated, cloud-based ELN in the GxP environment for their global R&D team of 1,000+ users. For Roche, the objective was to replace manual experiment documentation which was previously "pseudo digital," ensuring all teams were on a validated system using global documentation standards. Frank reported that one of the keys to a successful implementation process was to shift away from a Waterfall project management methodology to increment-based (Scrum) implementation.
Jeremy Wilmot, a Crop Protection Discovery and Development Scientist at Corteva Agriscience, presented on the cross-company collaboration between Corteva Agriscience and PerkinElmer to build the Cheminformatics Workbench based on Signals Lead Discovery (now known as Signals Inventa). Jeremy explored the history of this exciting relationship, discussing the incorporation of molecular design into Signals Lead Discovery. He explained the future impact the project could have on crop protection discovery efforts, allowing users to identify interesting leads in Signals Lead Discovery, leveraging the extremely fast, multi-structure, multiparameter global search capabilities.
Spotfire-Powered Clinical Trial Analytics Vishakha Mujoo from Gilead Sciences discussed data challenges, speaking of the difficulties posed by huge unstructured data sets. Vishakha explained how the use of automated natural language processing (NLP) can be leveraged to improve adverse event data collection without compromising safety.
Prem Narasimhan of Bristol Myers Squibb's Translational Bioinformatics Data Science group spoke about the need for better access to safety, efficacy, biomarker, and response data for scientific clinical review. Prem demonstrated a dashboard featuring an integrated 360-degree view of the data in both aggregated and individual levels, to help reviewers make informed decisions across the continuum of the study cycle. The results: Spotfire has accelerated their review process by 70% and made it easy to gain insight into the data.
J&J's Manager of Clinical Insights, Pieter Pluymers, discussed how the clinical departments at J&J are using TIBCO Spotfire, and demonstrated the new signal detection pages utilized by the Company's Oncology Therapeutic Area.
A duo from Bayer were up next. Pieter Stokman & Jonas Mlynek talked about the Data Driven Site Risk Leveling Indicators for RBQM and explored risk-based monitoring, source data verification (SDV) and Source Data Review (SDR). These are practices which have immense value for some sites – but choosing which ones can be challenging. They presented an ongoing site risk leveling (OSRL) process and dashboard, taking advantage of various Spotfire capabilities and a clinical data warehouse.
Technology Innovation Spotlights Throughout the day, we also heard from four great presenters discussing real-world applications of key tools across the research and clinical tracks. They shared exciting groundbreaking capabilities in Line TIBCO Spotfire, for Clinical Data, Review, Signals Inventory, Signals VitroVivo and more.
The Parting Keynote from Day One… Day One closed out with our second Keynote Analytics and Data Science in Action with Spotfire from Michael O'Connell, the Chief Analytics Officer at TIBCO Software. He discussed how COVID-19 drove businesses to adopt the use of data and analytics across business functions. The pandemic coincided with the rise of low code assembly and the convergence of data management, BI, and predictive analytics – fueling the embrace of data tools.
Michael shared some fascinating real-world use cases of analytics and data science in action using Spotfire Mods. His examples included applications of process control, anomaly detection and pattern classification along with digital twins and AI in the life sciences. [Spotfire Mods are lightweight add-ins to Spotfire software and include Visualization Mods with new visualizations, and Data Function Mods with new data functions for data prep, feature engineering and machine learning.]
We Can't Wait for Tomorrow's Sessions! There's much more to come on Day Two, including presentations from Merck KGaA, Birla Carbon, Nimbus Therapeutics, Bayer and Johnson & Johnson. Register to attend Day Two or view the agenda here. We'll be back with a wrap-up on tomorrow's events here on the blog, and if you've registered but missed a session – don't worry! You can access all of the sessions on-demand following the event through November 30th 2021.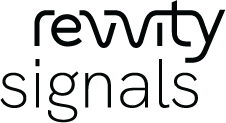 Revvity Signals Software
Revvity Signals Software solutions empower scientists and decision-makers to gain critical insights from data analytics, accelerating informed decisions.