Improving Therapeutics Discovery with Orthogonal Assay Data
Therapeutics discovery relies on multiple, complementary analytical techniques to best position new drug candidates for commercial success.
Various assay technologies are utilized in the wet lab for their respective strengths. Combining two or more methodologies with different selectivity (an orthogonal approach or orthogonal method which uses fundamentally different principles of detection or quantification to measure a common value or trait) is a key confirmational step in drug discovery to maximize your understanding of a lead candidate's properties.
In lead identification, an orthogonal assay approach eliminates false positives or confirms the activity identified during the primary assay.
This approach is popular among regulators. The FDA, MHRA and EMA have all indicated in guidance that orthogonal methods should be used to strengthen the underlying analytical data.
What are some common orthogonal approaches?
It is wholly dependent on the chosen primary technique. For example, infra-red spectroscopy is considered a suitable counterpart to mass spectrometry. Orthogonal approaches are an FDA-approved method of confirmation, and each technique performed should complement the secondary technique chosen as a secondary, or confirmational method.
Challenges With Orthogonal Assay Data
Data wrangling is a challenge given the breadth of instrumentation and methodologies available for orthogonal confirmation.
Scientists frequently reference the difficulties of pulling individual results together for in-depth analysis across an entire project. Their tools and data sources can vary; for example, low throughput through ultra-high throughput enzymatic or immuno screening (HTS), High Content Screening (HCS), in vivo studies, Surface Plasmon Resonance (SPR), and more. The most important prerequisite for lab data management and analysis is an ability to work with all modalities and data types, allowing users to search and combine results across all assay data from a single platform.
Another key data management challenge facing researchers is the ability to collaborate effectively across different scientific undertakings. Sharing data among assay developers and scientists performing HTS or secondary screening depends on the ability to seamlessly transfer the results of such studies.
Scientists need to combine the individual results of these assays to decide the next steps based on the data – and orthogonal experiments play an important role in the decision making. If the orthogonal methods yield results in agreement with the same conclusion, the data can be trusted, and subsequent decisions can be based on it.
Use Cases of Orthogonal Assay Development
PerkinElmer has worked extensively with partner companies to develop orthogonal assays. On a project with Carterra, researchers worked to improve discovery using HT-SPR to complement AlphaLISA. As a primary method, the AlphaLISA FcRn binding assay is a robust high-throughput immunoassay used to measure relative affinities of therapeutic antibodies to FcRn, to predict the half-life in vivo. The researchers then used HT-SPR as an orthogonal approach to reinforce the findings from AlphaLISA.
PerkinElmer partner companies such as Pelago are also using orthogonal approaches to complement and confirm their own systems. At PerkinElmer, we have been promoting orthogonal approaches for our respective markets for years.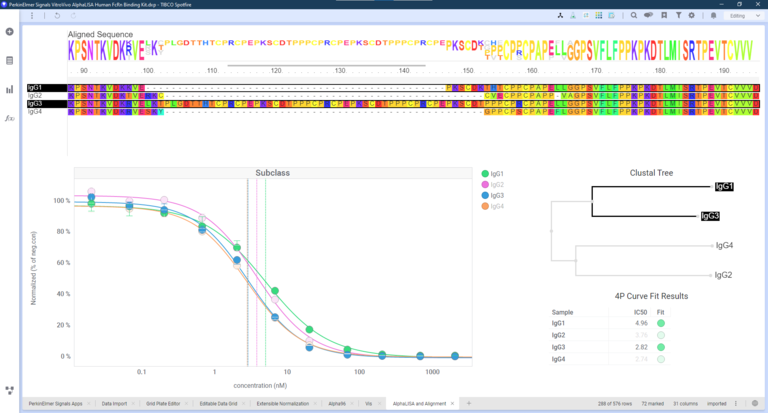 PerkinElmer Informatics Signals Research Suite
Signals Research Suite was designed to support researchers from experiment planning through data collection to combined analysis for entire teams.
PerkinElmer Signals Research Suite is comprised of three key tools which work seamlessly together to collect, combine and interactively analyze results from experiments:
Signals Notebook is an electronic lab notebook (ELN). This is where information about lab experiments is captured and collected.
Signals VitroVivo transforms the raw data into actionable results.
Signals Inventa collects the various individual results from Signals VitroVivo, combines and analyzes the data, and generates interactive reports for SAR analysis.
Since High Content Screening can also be a possible orthogonal approach, many Research Suite customers are using PerkinElmer Signals Image Artist in conjunction with Signals VitroVivo. While Image Artist is not officially a part of the Research Suite, customers access, store, analyze and share image data from HCS and cellular imaging systems, then use results of the primary analysis with Signals VitroVivo for profiling image data and hit selection.  
Data Capture with Signals Research Suite
For assay development, the ability to collect and analyze every assay result type while delivering flexible centralized data and calculation management across assay techniques is essential. All instrument data should be made available through guided workflows with easy configurations – eliminating IT dependency. The entire process from instrument data import to reporting should be processed in minutes.
Signals Research Suite builds on these essential features with cross-study analytics and the integration of in vitro & In vivo data to generate novel interactive candidate nomination visualizations and reports across therapeutic areas. Scientists need complete control over workflows for every technique, modality, and data type. Our objective was to create a platform flexible enough for scientists to use for both one-off assay development and more sophisticated assays, with support for a wide range of techniques and the ability to scale to ultra-high data volumes.
For orthogonal assay development, unified data management combined with rich interactive analytics can prove critical to accelerating and improving drug discovery.
Learn how Signals Research Suite can help your lab solve the unique challenges of assay development during drug discovery.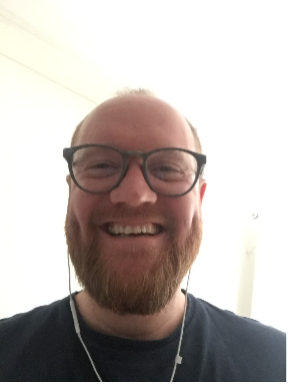 Dr. Christof Gänzler
Dr. Christof Gänzler gained his doctorate in molecular biology from German Cancer Center (dkfz) in Heidelberg/Germany working on Human Papilloma Virus vaccines. Previously he held positions at LION Bioscience as a Scientific Bioinformatics Consultant before joining Spotfire™. There he led the Central European Sales Consultants team and later Christof joined ZephyrHealth. Then he came to Revvity Signals as a Manager, Scientific Analytics, and most recently was responsible for Biology Product Marketing.