A complete, unified SaaS software for scientific research
Introducing a revolutionary new way for increasing productivity. Capture, manage, and share experiment data, notes, and research findings in a secure and accessible environment built on the foundation of Signals Research Platform.

Streamlining the Drug Discovery Workflow with Signals Research Suite
Signals Research Suite, a unified, cloud-native SaaS platform that drives scientific collaboration across R&D disciplines from drug discovery to specialty chemicals material development. This video illustrates how the Signals Research Suite streamlines the drug discovery workflow and how it can increase your chances of putting a new drug on the market by supporting the Make-Test-Decide cycle.

Unlock Innovation: Make, Test, Decide with Signals Research Suite
Experience Seamless Collaboration: Break the silos and work together across biology, chemistry, and formulation.
Make-Test-Decide workflows integrated across Biology, Chemistry, Formulation, and more
A modern, elegant, distinctly Signals interface that offers scientists complete control in configuring workflows for every technique, modality, and data type. Signals Research Suite enables scientists to plan, start an experiment with Signals Notebook, bring in raw data, publish data/ reports, all within the same user interface. No switching back-and-forth or exporting data between different applications to complete your workflow.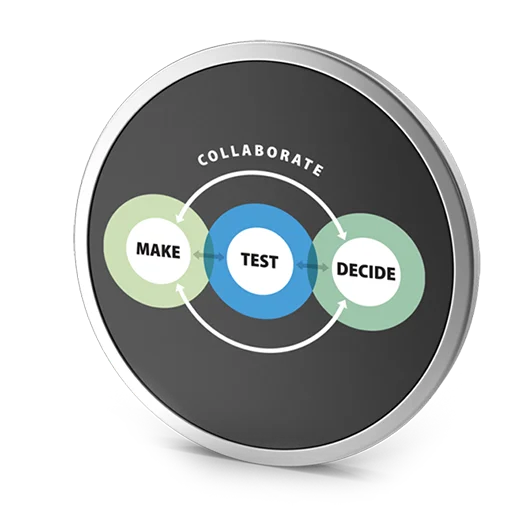 Software architecture that is built for seamless work environments
The Signals Research Platform ensures that all applications within the Signals Research Suite work seamlessly to support data, reports and insights flowing across them. As a SaaS platform, organizations can be assured that all applications have synced updates to prevent upgrade related disruptions. Signals Research Suite incorporates the same security best practices as the SRP with 24x7 Global security monitoring, alerting and escalation under the Security Operations Center (SOC2 Type 2; SOC 3; ISO 27001:2013).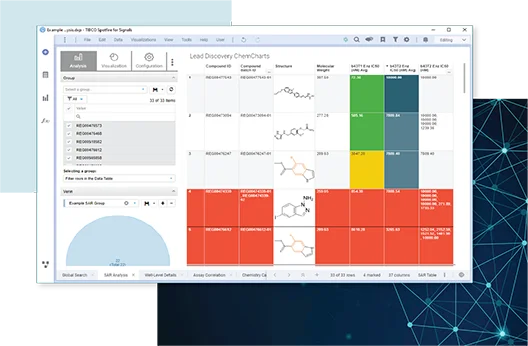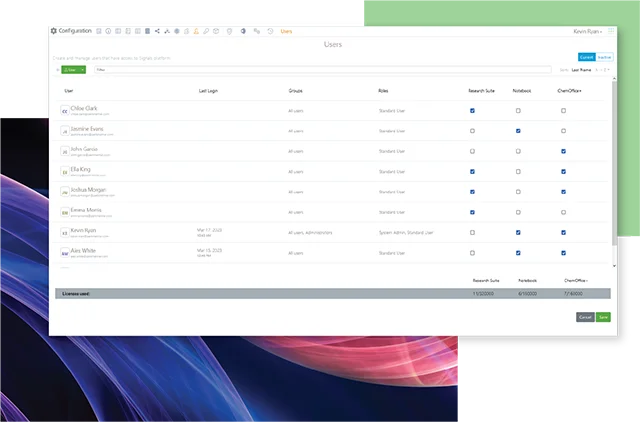 Bringing SaaS sophistication to Scientific Software deployment
Signals Research Platform brings foundational and wide-ranging benefits to the Signals Research Suite for a team of a few users or a few thousand. Stand up instances of Signals Research Suite within a few days, without any overhead costs of on-premise or private cloud set-ups. Admins can manage users at the Suite level, providing easy, one-click provisioning of capabilities. No longer will teams be required to set up / maintain servers, meta-stores or Kubernetes clusters. With exclusive access to a range of tutorials and training materials, users can quickly get up to speed.
Signals Research Suite is ideally suited to handle research use cases involving earlier stage in-vitro assays, later stage in-vitro assays, cell line optimization, biologics process optimization, in vitro DMPK assays, animal pharmacokinetic studies, stage animal efficacy and safety studies.