Accelerate Breast Cancer Drug Development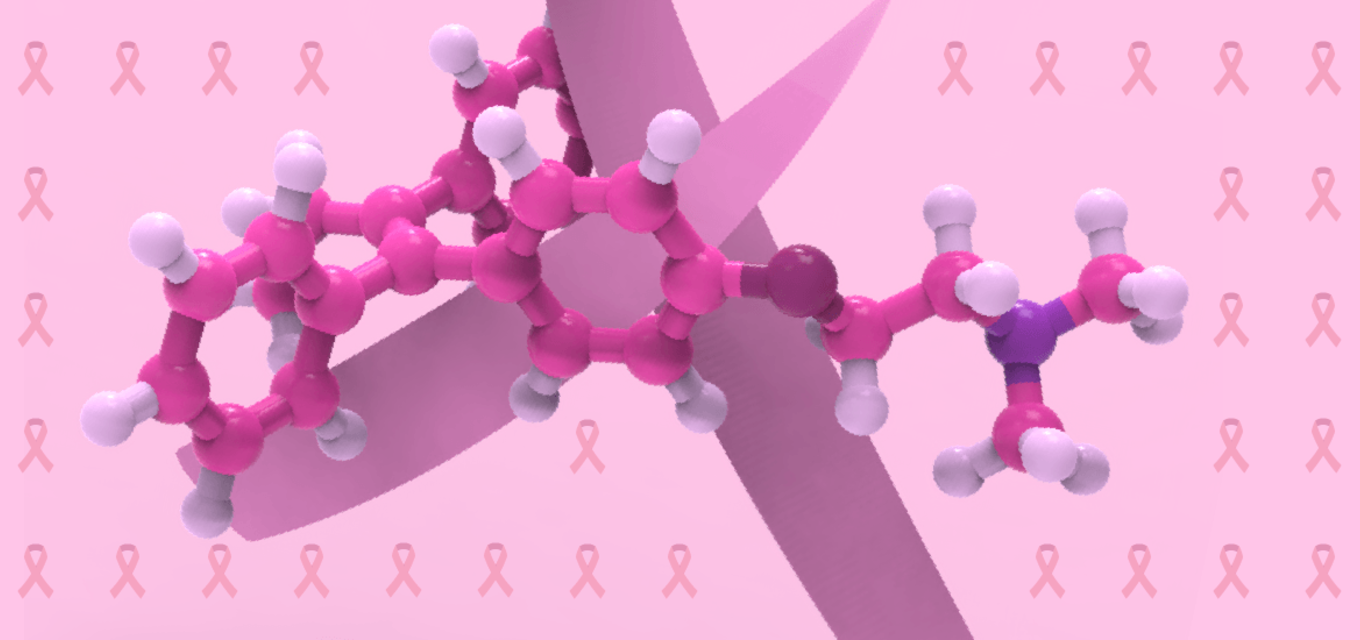 Drug development is a difficult and complex process. It can take 10 years or more for a drug to make it through the development pipeline. At the same time, the cost of research and development for new chemical entities (NCEs) has risen dramatically.
Computational and chemoinformatic methods can enhance and facilitate cancer drug development to make it faster, more efficient and less costly to bring effective new treatments to patients.
This year during Breast Cancer Awareness Month we acknowledge the far-too-wide impact of breast cancer and metastatic disease. According to the Susan G. Komen Foundation in the U.S. alone, 1 in 8 women will be diagnosed with breast cancer in their lifetime. In 2022, nearly 44,000 people in the U.S. will die from breast cancer.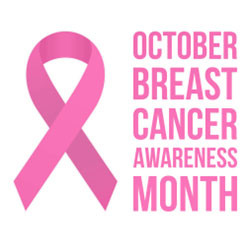 New Drug Development for Breast Cancer
New approaches to breast cancer drug design, such as targeting the estrogen receptor for metastatic breast cancer, are making a significant difference for breast cancer patients. Development in this area is crucial as almost half of patients develop drug resistance to current treatments within a 3–5-year window.
When breast cancer commandeers the normal estrogen receptor mechanism, it causes uncontrolled growth. Estrogen receptor (ER) antagonists bind directly to the estrogen receptor and suppress its activation, curbing cancer growth.
Tamoxifen, a drug used successfully in breast cancer treatment is a selective estrogen receptor modulator (SERM). As an estrogen receptor modulator, tamoxifen has mixed agonist/antagonist activity.
One goal of breast cancer drug development research has been to develop a complete estrogen receptor antagonist - a drug which would bind to the receptor and fully suppress its activity. Fulvestrant (Faslodex) was the first of this new class of drugs – a complete ER antagonist. Fulvestrant is a selective estrogen receptor degrader (SERD). It is currently the only FDA approved SERD, but it has poor pharmacokinetic (PK) properties.
Signals Platform and Drug Discovery
Drug development scientists need informatics tools to accelerate cancer therapeutics research.
The PerkinElmer Informatics Signals Research Platform can play an important role in the development of SERDs and other drugs designed to target the estrogen receptor and fight metastatic breast cancer.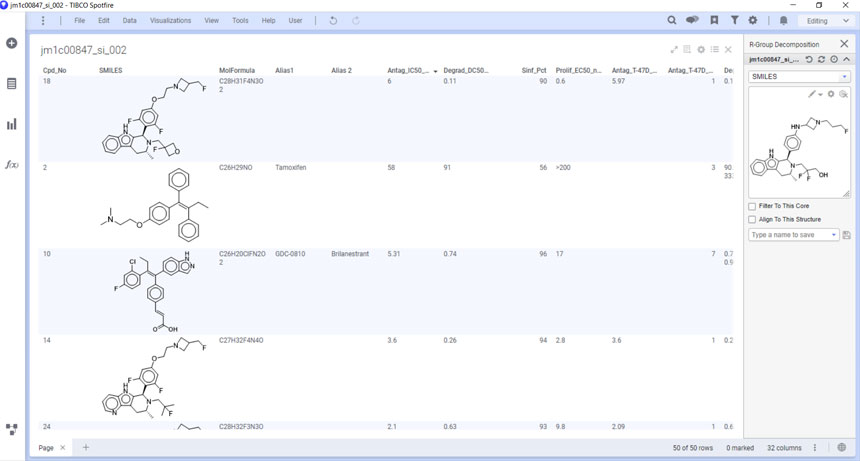 Signals Research Platform includes Signals Notebook, Vitro Vivo and Inventa (Lead Discovery), and is integrated into a single platform providing researchers with:
Lead molecule structures
Compound physical property data
Assay and spectroscopic results for compounds
Animal studies
Protein target information
Sequence data visualization tools
Enhanced TIBCO Spotfire analytics can deliver advanced data analytics and quick visualization graphics of results.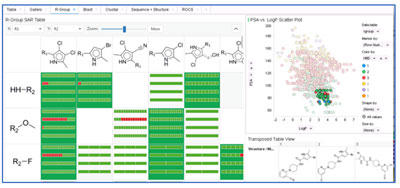 The PerkinElmer Informatics Signals Platform provides for the complete integration of the Make-Test-Decide workflow and the sharing of data across disparate geographic worksites as well as with CROs. It improves productivity and data transparency through enhanced collaboration, improved workflows and laboratory automation, leading to more informed decision-making.
Signals Inventa is powered by PerkinElmer Informatics' innovative Signals Data Factory. The Signals Data Factory unifies the scientific data processing streamlining data capture. It makes data analysis scalable and consistent by unifying all raw instrument data – from interactive assay development to automated high throughput. Signals Inventa provides a complete data analysis framework for all in vitro and in vivo data, including ADME and PK studies.
Learn how the Signals Platform can facilitate breast cancer drug discovery and lead to the faster and more efficient identification of better drug candidates.
Resources
Lu Y, Liu W. Selective estrogen receptor degraders (SERDs): a promising strategy for estrogen receptor positive endocrine-resistant breast cancer. J Med Chem. 2020;63(24):15094-15114. https://pubmed.ncbi.nlm.nih.gov/33138369/
Zhengyu Lu, Yangzhi Cao, Dan Zhang, Xin Meng, Bin Guo, Deyu Kong, and Yushe Yang, Discovery of Thieno [2,3-eindazole Derivatives as Novel Oral Selective Estrogen Receptor Degraders with Highly Improved Antitumor Effect and Favorable Druggability J. Med. Chem. 2022, 65, 7, 5724–5750. https://pubmed.ncbi.nlm.nih.gov/35357160/
Jun Liang, Jason R. Zbieg, Robert A. Blake, Jae H. Chang, Stephen Daly, Antonio G. DiPasquale, Lori S. Friedman, Thomas Gelzleichter, Matthew Gill, Jennifer M. Giltnane, Simon Goodacre, Jane Guan, Steven J. Hartman, Ellen Rei Ingalla, Lorn Kategaya, James R. Kiefer, Tracy Kleinheinz, Sharada S. Labadie, Tommy Lai, Jun Li, Jiangpeng Liao, Zhiguo Liu, Vidhi Mody, Neville McLean, Ciara Metcalfe, Michelle A. Nannini, Jason Oeh, Martin G. O'Rourke, Daniel F. Ortwine, Yingqing Ran, Nicholas C. Ray, Fabien Roussel, Amy Sambrone, Deepak Sampath, Leah K. Schutt, Maia Vinogradova, John Wai, Tao Wang, Ingrid E. Wertz, Jonathan R. White, Siew Kuen Yeap, Amy Young, Birong Zhang, Xiaoping Zheng, Wei Zhou, Yu Zhong, and Xiaojing Wang*GDC-9545 (Giredestrant): A Potent and Orally Bioavailable Selective Estrogen Receptor Antagonist and Degrader with an Exceptional Preclinical Profile for ER+ Breast Cancer J. Med. Chem. 2021, 64, 16, 11841–11856. https://pubmed.ncbi.nlm.nih.gov/34251202/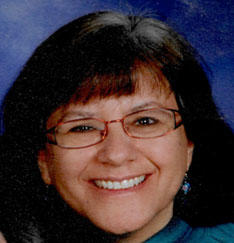 Rachelle J. Bienstock, Ph.D.
Signals Notebook Product Marketing Manager
Rachelle Bienstock is a recent addition to the Revvity Signals team as the Signals Notebook Product Marketing Manager. She has joined Revvity Signals after experience in the academic, private and government sectors in computational chemistry, structure-based drug design and biomolecular spectroscopic studies. She has Ph.D. in Physical Chemistry from The University of Michigan, Ann Arbor.